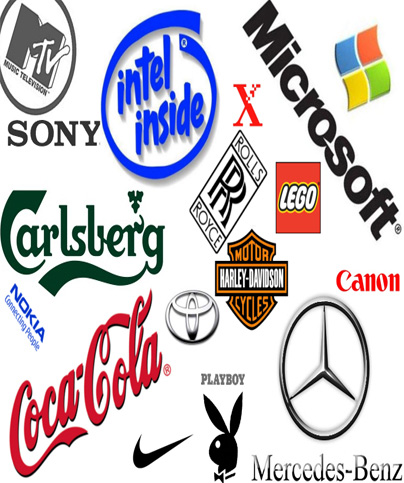 Creating a unique and polished logo should be a priority for every business. As the primary image that represents your company in the marketplace, a successful logo is the very essence of what your company represents. It's almost as important to your company's identity as its name. But how do you get there? What are the key ingredients of a good logo and what identity creation tools are available to companies on a shoestring budget?
Characteristics of a good logo:
Simple: Successful logos are founded in simplicity. In a marketplace filled with competitors and store shelves brimming with products, the goal is to get the consumers' attention and convey a host of complex product or service information with clarity and speed.
Memorable: Still, a good logo shouldn't be so simple that it's rendered unremarkable. Balancing simplicity with uniqueness helps to strike a chord with consumers and create a visual imprint that can be recognized later. For example, The Apple logo is immediately recognizable due in part to its ruthless simplicity and how that simplicity is leveraged in a unique and memorable way.
Timeless:  Coca-Cola's logo is an example of durable design. Since the goal of your mark is to create some equity in the marketplace, constant change and updating shouldn't be required. As you consider and develop your logo, ask yourself, "How will this look in 20 years? Are there any elements which might not age well or could seem outdated in a decade?
Flexible: Potentially, your logo will be produced on large and small scales, in print and online. Specifically for print considerations, think about how your logo will look in a single color, in black and white, in reverse color, and reduced to thumbnail size. Can it adapt and still be clear and easily recognizable?
Adaptable: We all know businesses are dynamic and the marketplace is ever-changing. One product line might take off while another withers on the vine. Think about this phenomenon as you brainstorm your logo. The best marks communicate what your business is about today and can adapt to how it may change over time. Marks that are too specific pigeonhole businesses or become irrelevant as products and services evolve. For example, while eBay's lowercase "e" may link the online bazaar with the early days of Internet commerce, the logo remains dynamic as ever, even as the company has grown and evolved.
Appropriate: Perhaps the strongest design-urge business owners have is to create a logo that's too literal. A bakery owner wants a rolling pin in the logo; a law firm wants the scales of justice, etc. But great logos don't have to be self-explanatory to be appropriate. The Starbucks logo is one of the most recognizable on the planet, but it doesn't feature a mug or a coffee bean. Well-crafted marks use color, scale, font and image choice together to create distinction that's appropriate without necessarily being literal.
Take a look all around you—what marks get your attention? What labels and logos are on your clothes, on your desk and in your wallet?
Let us help you create a logo that will represent your business and what it's all about. Learn more about our logo design services. With a fundamental knowledge of good logo design and by exploring a few creative resources online, your company can develop a lasting mark that represents what it's all about
You may enjoy these posts also:
Let's Get Retail Ready! Teleseminar Are you still struggling to get your product into more retail stores? Do you ever wish you could find out what retail buyers are looking for? Here's a chance to learn from my tips on how to make yo…
Easy Marketing Ideas One of the biggest challenges for home based entrepreneurs undoubtedly is marketing their home business. So many of these talented entrepreneurs have all of the passion and know-how of their specif…
Why Use Postcards Direct Mail Postcards are still a powerful tool in a marketer's arsenal-yes, even in this day and age with our blogs and tweets. So why use postcards in this modern era? Below are a few good reason…